Many people who came from cities on the line of contact talk about this
By yesterday evening, 53,000 refugees from Donbass crossed the Russian border. We contacted Vitaly Kolbasin, a journalist from Rostov, who, since the beginning of the evacuation, has already visited several border crossings with the Donetsk People's Republic. He compared it to what happened in 2014.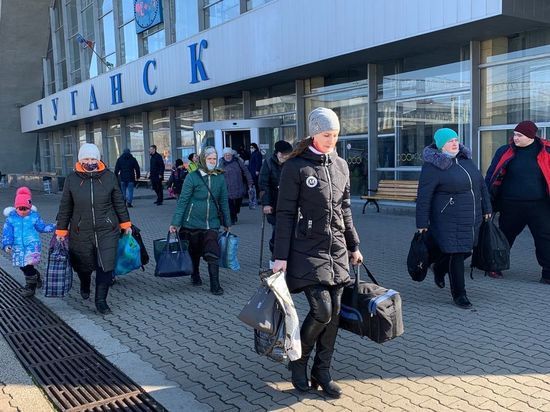 Photo: Lina Korsak
"The first thing that struck me was the composition of the refugees," the journalist told us. "It's all women, old people, children. There are very few young men, and there are practically none. I met only one, about 45 years old. I asked how he managed to leave the DPR, because the "stronger sex" in the republic under the age of 55 falls under general mobilization. It turned out that the authorities made an exception for him. He has four children, besides problems with his own health …
Vitaliy visited TAPs – temporary accommodation points – back in 2014, when the entire Donbass turned into a combat zone for militias with the Armed Forces of Ukraine. He says that 8 years ago the evacuation process was chaotic, spontaneous, people ran wherever their eyes looked, just not to die. At that time they were already happy that they found themselves in a peaceful life, where they did not have to hide in the basements. Almost all of them planned to return in a month or two, when the situation calms down.
"Today," he continues, "many people intend to stay in Russia forever. Especially those who live on the line of contact with the Armed Forces of Ukraine and have been subjected to systematic shelling for many years. These are the cities of Telmanovo, Petrovka, Dokuchaevsk, Trudovskaya, Ilovaisk…
I talked to many residents, it's just scary to listen to them. They say about the constant sirens and air raid alerts, that on some days and nights the shelling of cities from the Ukrainian side is even stronger than in 2014. This is hard to believe today.
Cannonade and sirens howled in Luhansk in broad daylight: video
Watch related video
He also draws attention to the lack of large luggage, trunks and bags for arrivals. Literally as soon as on the evening of Friday, February 18, the evacuation of women and children was announced in the DPR, mothers barely had time to pack their things, grabbed the children in their arms and ran to collection points, were placed in buses…
Headquarters have already been set up in the Rostov region to provide humanitarian assistance to refugees, collecting things for them. It is not yet known how long they will have to live on suitcases. In 2014, we also hoped for the best that things would soon stabilize. And in the Rostov region, some TAPs existed until 2017.
– Of course, it cannot do without overlays. For example, I was in the Kotlostroitel children's health camp, where about 40 buses with people accumulated. Of course, it was hard, the camp did not have time to prepare for the reception. However, this is not the fault of the host. Probably, the speech of the head of the DPR Denis Pushilin on the evening of February 18 and his call for an emergency evacuation were not coordinated with the government of the Rostov region.
Friday evening is almost a day off, all officials are sitting at home, and here are columns of buses with women and children … The government of the region definitely did not expect them on February 18, the state of emergency was declared only by lunchtime the next day. There were some delays in accommodating people, because the stationary camps needed not only to be prepared, but also to be heated.
These issues were promptly worked out by the Ministry of Emergency Situations. In the Veselo-Voznesenka tent camp, they inflated tents in five hours, set up bunk beds and heating installations there.
The problem is that now not all arrivals from the DPR want to stay in temporary accommodation centers. They plan to go further, to other Russian regions. Some people have relatives or friends there. They need to get to the station in Rostov-on-Don or Taganrog to move on. Buses are waiting for a long time. A taxi ride to the station costs 2,000 rubles – not everyone is ready to shell out that kind of money.
– Now, – says Vitaly, – life in refugee camps is getting back to normal. For the first time, people have already begun to receive benefits of 10 thousand rubles each, three meals a day are organized at the rate of 800 rubles per day per person.
Persons evacuated from the Donbass: disabled people, women, children with backpacks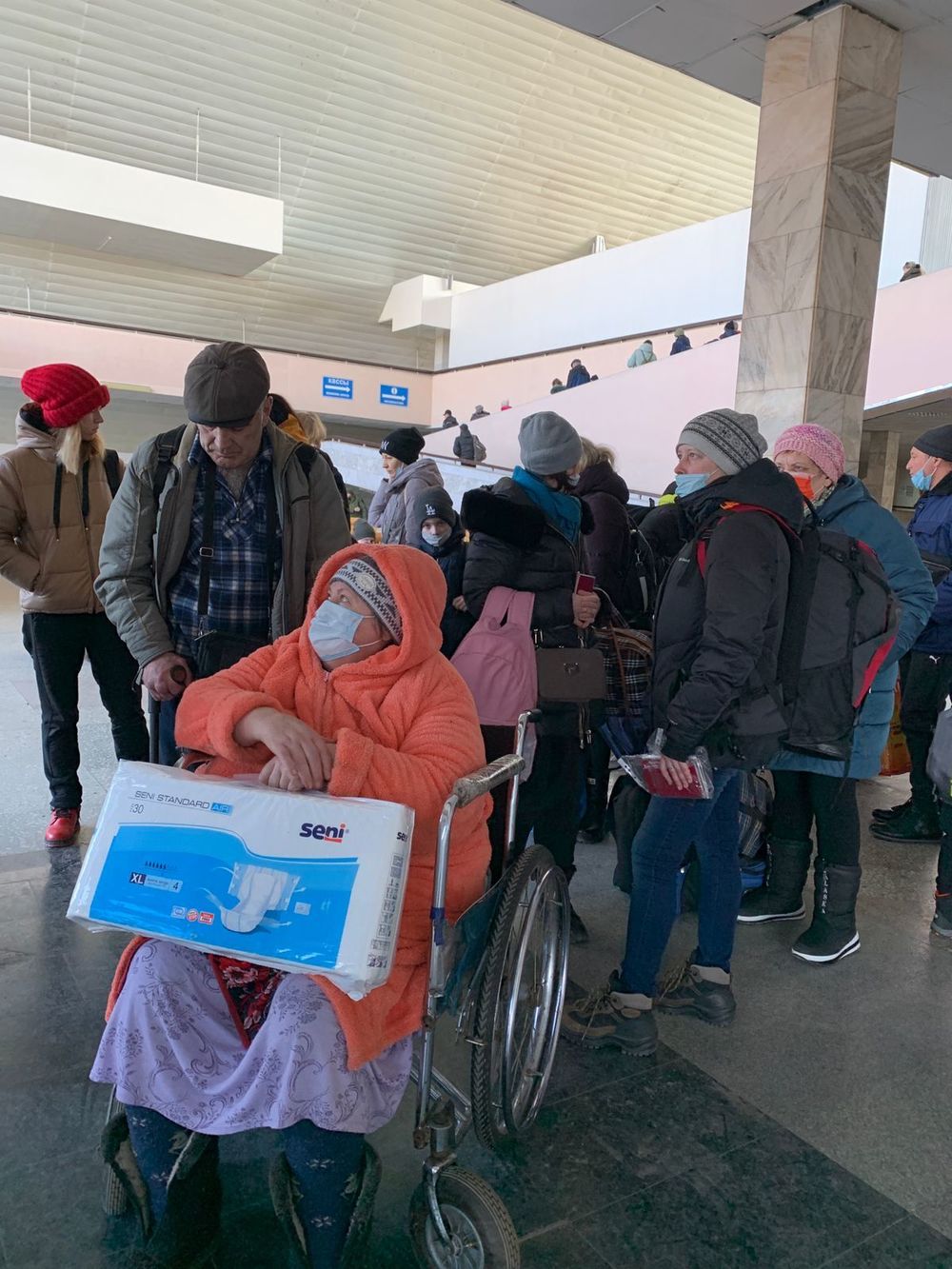 See related photo gallery